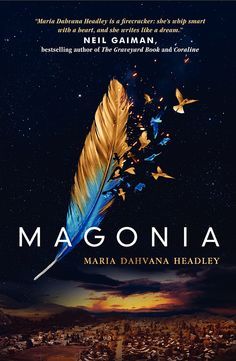 Magonia
Author: Maria Dahvana Headley
Genre: YA Supernatural
Publisher: HarperCollins
Year of Publication: 2015
Characters: The only character I stuck around long enough to meet was Aza, the main character. Her "clever" thoughts were more than enough to convince me to put the book down.
The Good: There was a glimmer of hope that Aza's snarkiness might get me to continue reading. The premise was so unique that I really wanted to like this novel enough to read it.
The Not So Good: The narrative prose was about as focused as if someone took all the thoughts they'd ever had, wrote them on slips of paper, and then drew them out of a hat to write a story. I tried to make it through the first chapter, but the writing style was so disruptive that I skipped to the second chapter in the hope that adding dialogue would change up the writing. It was no better.
Why I Didn't Finish It: I couldn't stand this character. The writing style was choppy and disorganized, and not in an artful way. Manipulating grammar and punctuation once in a while to make a line stand out is one thing, and I definitely encourage it if it's the best way to get your idea across. Needlessly breaking convention with every other sentence is a huge problem, and can be highly off-putting to readers. I'm honestly surprised anyone was able to finish this book. I suppose there's a reader out there for this type of writing, but it just isn't me.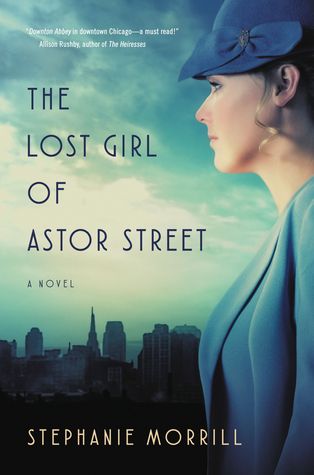 The Lost Girl of Astor Street
Author: Stephanie Morrill
Genre: Historical Fiction
Publisher: HarperCollins
Year of Publication: 2017
Characters: The characters grated on my nerves. The main character (Piper) couldn't stop dwelling on the past long enough to see what was going on around her. These characters were boring, even in moments when they should have been intriguing. They each had a very specific role to play and that was simply all the depth they had. They were not relatable and their relationships and conversations felt contrived.
The Good: The concept would have made an interesting novel. I can tell that the author put some effort into the concept, especially building the world and the backstory for each relationship.
The Not So Good: This book was set in Chicago during the Jazz Age. As a Chicagoan, I thought I would love reading a book set in my city, as that has been a major draw for me with other novels. There was not a single Chicago-like thing in this novel within the first seventy-five or so pages that I managed to read. There was a reference to the Chicago River, but that was the extent. Also, there were far too many characters introduced too soon. I didn't even have time to get a read on one before another was thrown my way.
Why I Didn't Finish It: I had no connections to any of the flat characters the author created. The plot never picked up, and the setting felt so stilted that I knew the book would not hold my interest. I do see the thought that the author put into creating the main plotline, but the subplots were littered with clichés and she failed to bring the story to life. I saw that this book was rated highly, so I am disappointed that I didn't enjoy it. Perhaps I just didn't stick it out long enough to get to the good part.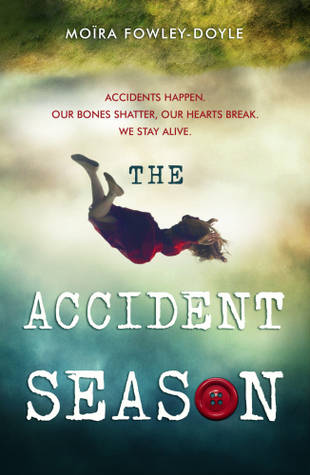 The Accident Season
Author: Moira Fowley-Doyle
Genre: Supernatural YA
Year of Publication: 2016
Characters: I could not stand the characters in this book. All of the children were brats and the adults were irresponsible and worthless, especially the school staff.
The Good: This was a great setting for a spooky novel. The air of mystery was right on cue, and the timeline only increased my anticipation.
The Not So Good: Maybe I'm overreacting, but the one thing that bothered me outside of the major plot was the main character's budding romance with her step-brother. A girl deciding to start a relationship with someone who was raised as her sibling in the same home by the same set of parents was not something I enjoyed reading. I'm sure that some people wouldn't bat an eye, but it made me uncomfortable. As far as Elsie, her role was disturbing and the girls' inability to leave Elsie alone passed weird and ended up at stalking. Once I took a sneak peek at the end, I rolled my eyes. It was a strange concept that didn't appeal to me and actually kind of creeped me out, so I decided this one wasn't worth my time.
Why I Didn't Finish It: Simply put, this book just kept giving me reasons why I was uncomfortable reading it.